Who is Scan GSE?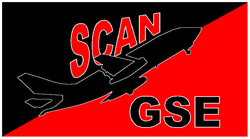 Scan GSE, AS was established in 2010 after a mutual collaboration was struck between
Vernon CH Thor formerly of Borgen Machine and Frode Bakker formerly of GSE Nordic AS.

We are specialists in buying, selling and support with GSE equipment throughout Scandinavia.

We stand by our professional service and our quality is guaranteed!

---
Vernon C.H. Thor


Vernon C.H Thor is formerly of Borgen Maskin
Sales & Service
vernon@scangse.com
+(47) 924 60 208

---

Frode Bakker


Frode Bakker is formerly of
GSE Nordic, AS
Department Head & Acting Works Mgr.
frode@scangse.com
+(47) 975 86 423









Frode has been a manager and acting works manager in:
GSE Nordic AS since establishment in 2006.
Held the same position with Gardermoen Service Partner since 2000.

Previously worked with:
Nsb goods (Alnabru terminal) large truck (1995-2000)
Scania's development center in Södetlälje. (1989-1995)

---
Scan GSE, AS 2010-2013
Address: Roald Amundsens vei, 2060 Gardermoen, Norway
Frode Bakker +(47) 975 86 423 / Vernon C.H Thor +(47) 924 60 208